HAPPY HOUR 7 DAYS A WEEK FROM 12PM - 8PM!
---
---
---
Starting Friday, August 4, 2023


Karaoke Contest at Pekers on Friday nights for the chance to win 2 tickets to see PINK in Concert!
Sponsored by Dallas Pride, Real Live Connection, and Hot 93.3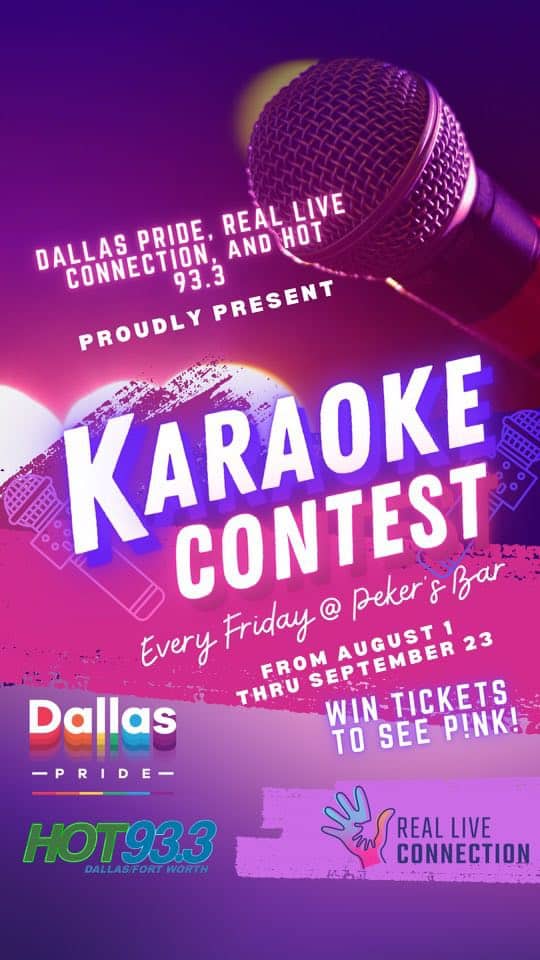 Sing a PINK song at karaoke on Friday Nights and the singer with the loudest crowd response moves on to the finals on September 22. On Sept 22, all of the finalists will compete and the winner receives 2 tickets to see PINK Live in Concert!
Arrive early and sign up, there will be no repeats of Pink songs each contest. Karaoke starts at 10pm.
Runners up can return and compete each week until Sept 22.
---
---
---
Proudly Featuring
Sound Choice©

and

Chartbuster©

karaoke tracks.
ALL

the songs

YOU

want to sing!
Mics are disinfected before and after each singer. Mic covers are provided to each singer.
Please continue to practice safe social distancing.

---
---
---